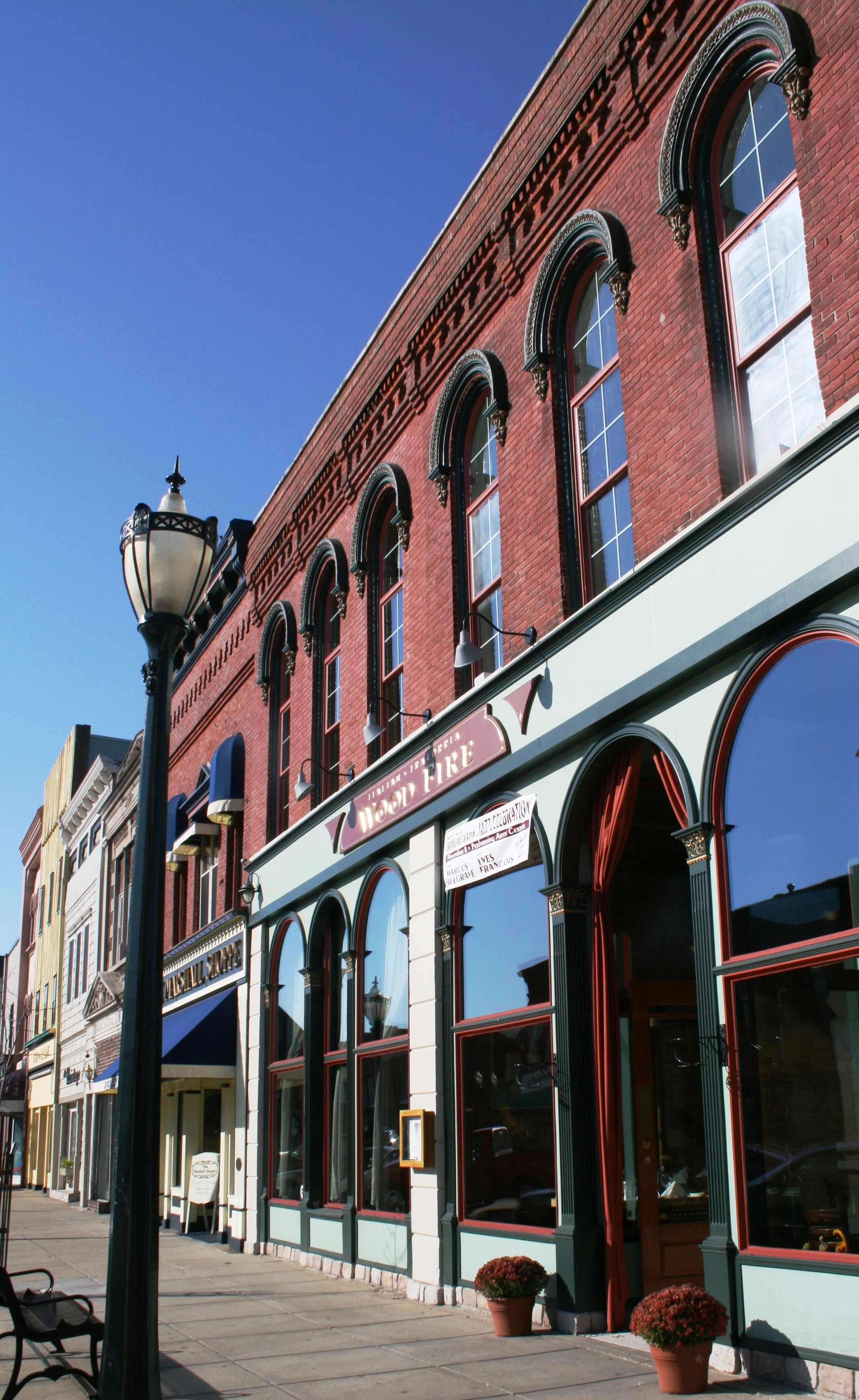 Created in 1986 by the City of Dowagiac government to address what was then a struggling downtown, the Downtown Development Authority (DDA) and City of Dowagiac have since transformed the central business district into a showplace of the region. Streetscape improvement projects, coupled with the private investment of property owners, today provides the perfect setting for our growing niche of unique shops, and fine and casual dining.

Due to the close working relationship the DDA enjoys with downtown property owners, it is able to provide services similar to those of a realtor, but free of charge. When a building is available for lease or sale, property owners turn to the DDA to help them market, show and ultimately lease their storefronts.
The DDA program director also assists individuals as they prepare to open their business, facilitating communication with city offcials, such as the Building Inspector, who issues permits for occupancy, signage and construction.
FACADE INCENTIVE

Property owners and even tenants can take advantage of the Facade Incentive & Architectural Design Services Program. Matching funds are provided up to $4,000 per storefront for either the historic or tasteful renovation of the front facade. To date, 95 percent of the storefronts on Front Street have been renovated using this program.
For further information, call the DDA at 782-2195 or email This email address is being protected from spambots. You need JavaScript enabled to view it.
RENTAL REHAB
Downtown property owners, who would like to enhance their investment, while developing a second revenue source, also have the opportunity to apply for funding through the City of Dowagiac to develop upper-floor apartments.
The City plans to apply for Community Development Block Grant funds, from the U.S. Department of Housing and Urban Development, though the Michigan Economic Development Corporation, to support the deveolopment and rehabilitation of quality and affordable rental housing within the downtown.
The continued conversion of unusable, upper-floor space into residential housing is beneficial to the property owner and to the community, as it enhances the vibrancy of the central business district. The Rental Rehab Program provides property owners with a forgivable loan of up to $100,000 to develop each apartment. Property owners have to contribute only 25 percent of the total project cost for each rental unit. The program can also be used on existing apartments, when significantly upgrading finishes and appliances.
At the time of the initial lease, 51 percent of the renovated apartments in a building must be rented to low-to-moderate income households. If two apartments are developed within a building, the second apartment can be leased at market rate. Rent can also be increased to market rate after the first tenant has chosen to relocate.
Rent for low-to-moderate income households is dependent upon total gross income for all houshold residents. Based upon HUD averages for Cass County for 2019-2020, one person can make up to $35,150; two people can make up to $40,150; three people can make up to $45,150.
Property owners interested in learning more about the Rental Rehab program should call the Dowagiac DDA at 782-2195 or email This email address is being protected from spambots. You need JavaScript enabled to view it.