Name of Property: Former site of Beeson Street Bar & Grill
Address: 105 Beeson Street
Owner: Vic Kuiper
To Schedule Showing: Call the property owner directly.
Asking Price:
Property Description: The two-story, double-storefront is located downtown across from Beckwith Park. It was the site of a long-time established business.
It provides the opportunity for two businesses with bar on one side, café on other side, with a common modern & commercial kitchen, including quality stainless steel fixtures & appliances, walk-in cooler and ample storage areas. The large and separate tiled restrooms are in good condition. The building has a partial basement.
The second floor offers great potential for additional multi-unit apartments for additional income. The City's Rental Rehab Program is available to provide renovation assistance, as well as the DDA's Facade Incentive Program to renovate the exterior. Interior is clean throughout with public parking adjacent to this site.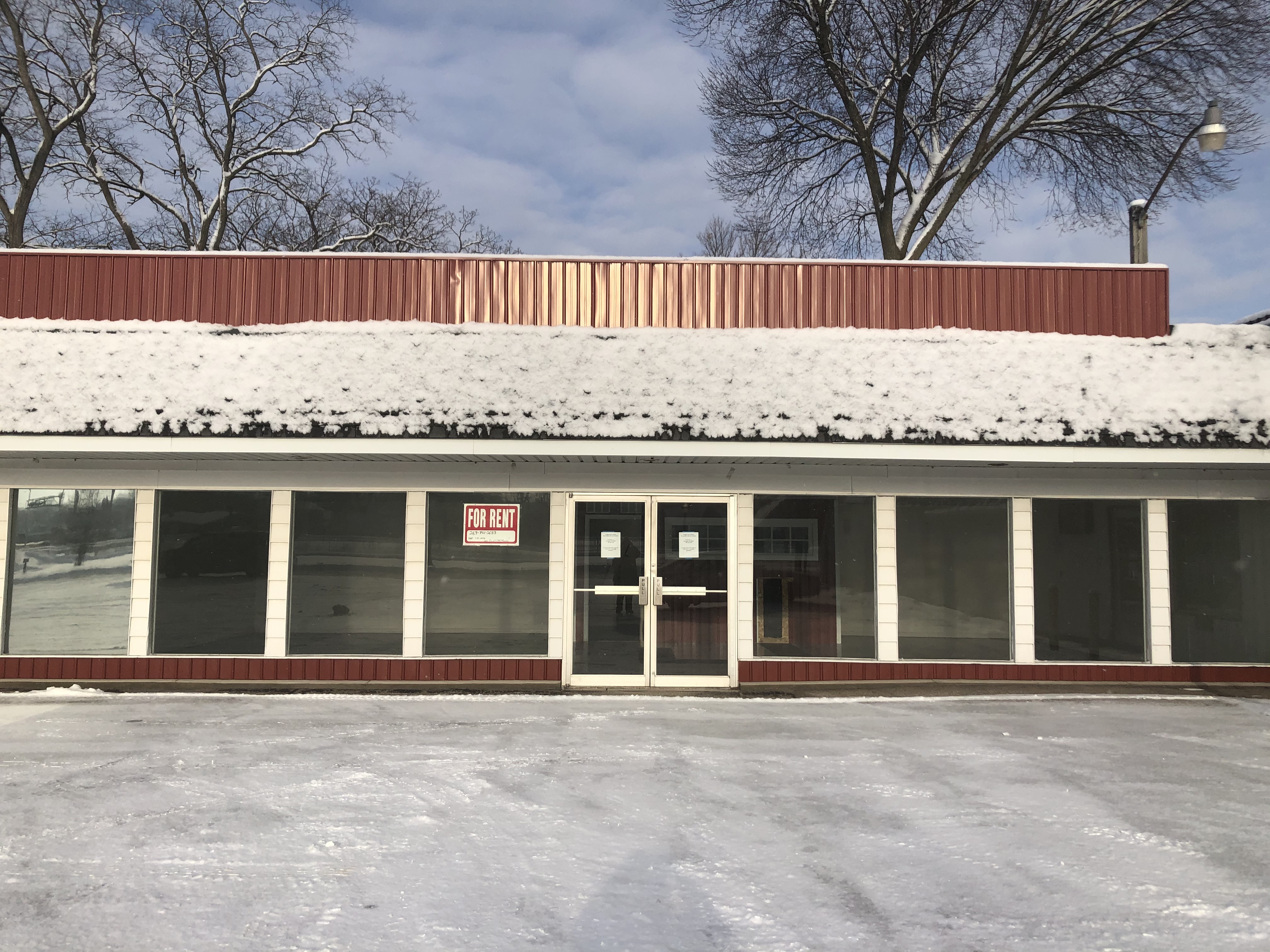 Name of Property: Manor Mini-Mart Auxilary Building, former site of Wright's Farm Market
Owner: Bholah (pronounced Boola) Singh
Property Management Group: John Tiffany Group, 574.254.7653, This email address is being protected from spambots. You need JavaScript enabled to view it.
Address: 107 Railroad Street
Rental Rate: $825 month, including water and sewer
Square Footage: Approximately 1,100 square feet
Property Description: This shopping center location, where Manor Mini-Mart is located, is the former site of Wright's Farm Market. It is located between Railway Cafe and 269 Apparel. Rent does not include electric. Ample on-site parking is provided.