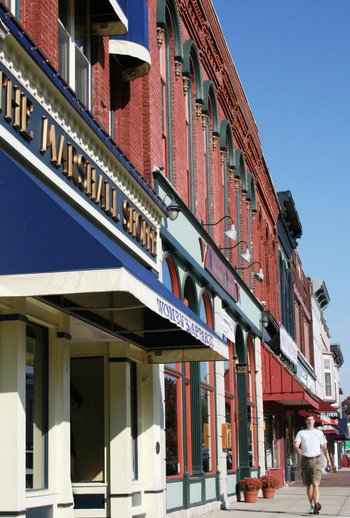 One of the most exciting business opportunities in southwestern Michigan awaits you in Dowagiac. We're an historic community, in which so many wonderful things are coming together for the entrepreneur.
The best way to find out why Dowagiac is the right place for your business or industry
is to visit us. We'll introduce you to some of the people who have built their success
in this growing community of life-long residents and loyal patrons.

A pro-active business recruitment campaign targets business and industry in search
of a community that enjoys a low cost, yet high quality of life. Low land prices, a
plentiful and skilled workforce, and moderate wage rates, makes our convenient
location in southwestern Michigan even more desirable to the industrialist.

For the retailer, our customer base flourishes by another 20 percent during peak
summer months, as neighboring Sister Lakes is frequented by tourists from the tri-state area.

Business owners enjoy a positive and personalized working relationship with the City
of Dowagiac. Whether you need help in finding a business location, obtaining a
building permit or planning an expansion, assistance is only a phone call away. From
the City of Dowagiac's Economic Development and Building departments to its
Downtown Development Authority (DDA) 269-782-2195, a team of knowledgeable professionals will provide you with friendly, personalized service.
The Michigan Small Business Development Center provides counseling, training,
research and advocacy for new business owners, existing small businesses and
innovative tech companies. A Guide to Starting & Operating a Small Business
is available at www.SBDCMichigan.org
Other helpful links include: