Members By Tag
Industrial
---
Hydro Aluminum Metals USA, LLC
Hydro Aluminum Metal is a leading supplier of extrusion ingots, sheet ingots, foundry alloys, wire rods and high-purity aluminum with a global production network of around 5,000 employees. With primary metal production facilities in Europe, Canada, Australia, Brazil and Qatar, and recycling facilities throughout Europe and in the U.S., two-thirds of our primary aluminum production is based on renewable energy. Hydro's Business Unit Recycling is currently running 5 extrusion ingot cast houses in Europe and 2 in the United States. New construction of our third recycling plant in the US brings advanced technology to our Cassopolis, MI facility with startup in fall of 2023.
For more information, visit the website.
---
Janel's Industries Inc.
Janel's Industries is a prime government contractor providing products to the government, and subcontract opportunities for manufacturors in a numerous array of products to include machine parts, automotive and aircraft metal fabrication and forming, vehicle lighting, automotive and aircraft wiring harnesses, springs, etc. The company also has available consulting in Government Contracting, Military Packaging and Quality Assurance.
Janel's Industries is a Service Connected Disabled American Veteran Owned Small Business. The company established itself as a leader in the industry, having garnered numerous awards for outstanding service to the military.
For more information, visit the website.
---
Lyons Industries Inc.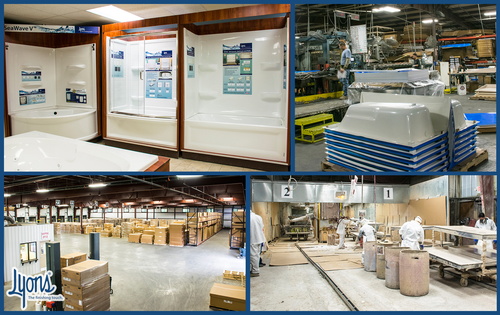 A manufacturer of kitchen and bath products, including bathtubs and shower stalls.
For more information, visit the website.