Members By Tag
Business Centers
---
Business Center of Southwestern Michigan, The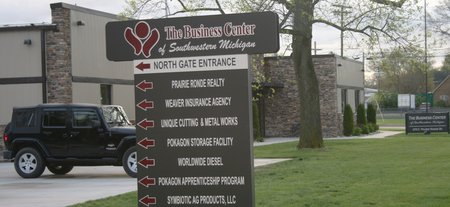 The Business Center of Southwestern Michigan provides economic viability, entrepreneurial opportunities and business sustainability to the southwestern Michigan region. The 617,000- square-foot facility, located on 34 acres, provides the backdrop for a variety of services for any size business. While promoting start-up and small businesses, it has also hosted larger manufacturing and distribution operations, and offers customized services to support individual and collective growth. With a diversified portfolio, the business center is currently partnering with 20 businesses to provide opportunities for future growth and expansion.
Prairie Ronde Realty Company provides property management services for the business center. Services include administrative and management, training and support, and maintenance and environmental.
For more information, visit the website.