Members By Tag
Art Galleries
---
Art and Suits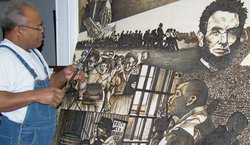 Local artist Larry Collins has combined his passion for art with vintage men's wear, within his working gallery in downtown Dowagiac. An artist for more than 40 years, Larry began drawing at the young age of nine and has never set his pen down. Larry is best known for his wood burning, which has been showcased in galleries across Michigan and the United States. He has also adapted many of his designs into notecards and wearable art.
Art and Suits also features a wonderful collection of vintage men's wear for sale, including suits, top hats, shoes and accessories.
Matting and framing services are also available.
.